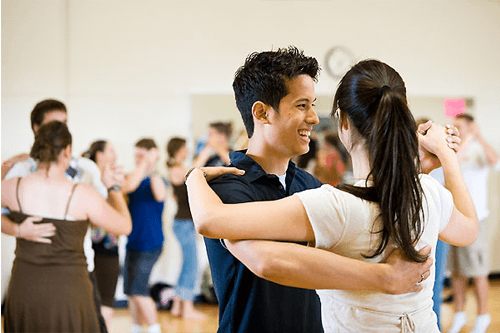 The membership is open to children from 5 years old to seniors…. and is based on different categories. You have your membership fee, and also the contribution of the club lessons.
–Membership TEDA VZW.     €10 (-18 years), €15 (+18 years).
Everyone can become a member of TEDA VZW. TEDA's members are automatically affiliated to Danssport Vlaanderen  and receive a periodic magazine (Just 4 You-18, Swing + 18) and benefit from an insurance as wel.
* A dance year or a dance season begins in October and ends in June.
---
Planning
Lessons start on Monday and on saturday and this every week, same day, same hour.
Monday  
– Kids beginners    17.15- 18.00
-Kids advanced      18.00-18.55
-Adults beginners    19.00- 20.00
-Adults advanced     20.00-21.00
Thursday   
-Practise                    19.00-22.00     
Saturday         
-Kids beginners       09.30-10.15
-Kids advanced        10.15-11.10
* No lesson during the Christmas holidays
* No lessons during Easter holidays
After the 12 lessons series you can register for a new 12 lessons series.
If interested in competition guidance, don't hesitate to contact us by mail at infos@teda.be.
---
Prices lessons (per person)
Couple Dance Kids 
-Kids beginners 12 lessons €80 (+one- time membership)
-Kids advanced 12 lessons €80 (+one- time membership)
Taking the second class on "Saturday" is free!!!
Couple Dance Adults
-Adults beginners 12 lessons €80 (+one- time membership)
-Adults advanced 12 lessons €80 (+one- time membership)
* The lesson lasts 45 minutes for Kids and 60 minutes for adults, adult/Seniors
Advanced registration by email and payment via bank is required